Programs and Certifications
BIG has pursued and obtained widely recognized certifications for our processes and systems that ensure we meet client requirements in the areas of quality, security and technology.
Programs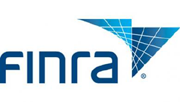 Financial Industry Regulatory Authority
BIG offers Livescan fingerprinting to FINRA-registered firms through our nationwide collection site network. We also offer Disclosure Monitoring Services, which allow firms to periodically screen employees and registered representatives to identify changes to credit history or criminal records.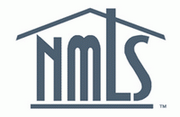 Nationwide Mortgage Licensing System & Registry
Through our sister company, Fieldprint, we have an exclusive contract to process NMLS fingerprints, which are collected for FBI national criminal history checks as part of the licensing process. Fieldprint's large national fingerprint collection network, state-of-the-art Store and Forward System and back-office capabilities played a key role in the NMLS selecting Fieldprint to manage this process. Fingerprints are channeled from Fieldprint through NMLS to the FBI.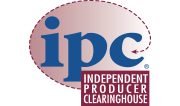 Independent Producer Clearinghouse
BIG helped found the Independent Producer Clearinghouse (IPC) and has an exclusive, cooperative information-sharing agreement with LL Global (formerly LIMRA), which is provided through the IPC. The Clearinghouse provides compliance services (including background checks on producers) on a cost-sharing basis to insurance companies that use independent producer distribution systems.
Certifications
What our clients are saying
We cannot express enough how much we have enjoyed working with BIG! It has really benefitted our processing and ease of doing business!
Licensing and Registration Manager
Investment and Insurance Company
I enjoy collaborating with BIG, and know that if I have to reach out with a question/concern, a positive attitude with a willingness to find resolve is on the other side of an email or a phone call.
Human Resources Administrator
Global Financial Services Firm
You have been the most professional and most helpful business partner that I have ever been associated with — always there to assist us and with rapid turnaround times.
Principal Consultant
Major Professional Services Network
I am confident whenever we add a product with your company that I will have a good experience.
Division Manager
Insurance and Financial Services Agency
We have received superior service and we know this is what you and your team strive for. We are grateful for the dedication, level of professionalism and effort shown.
Agent
Large Insurance Agency