Fieldprint
Fieldprint, provided exclusively by BIG, is the most comprehensive electronic fingerprinting and remote services solution available in the industry. We have the largest network in the nation with more than 1,900 active electronic collection sites.

Our full service fingerprinting services cover everything – from online scheduling, nationwide electronic print capture, channeling to multiple agencies and the FBI, all the way to delivery and adjudication of criminal search results. Our unique repurposing tools allow you to leverage existing fingerprints for channeling to other agencies, saving time and money.
Network
We offer an unmatched Livescan geographic footprint with a Remote Service Network of more than 1,900 active fingerprinting and remote services sites, covering all 50 states, the District of Columbia, Guam, Puerto Rico and the U.S. Virgin Islands.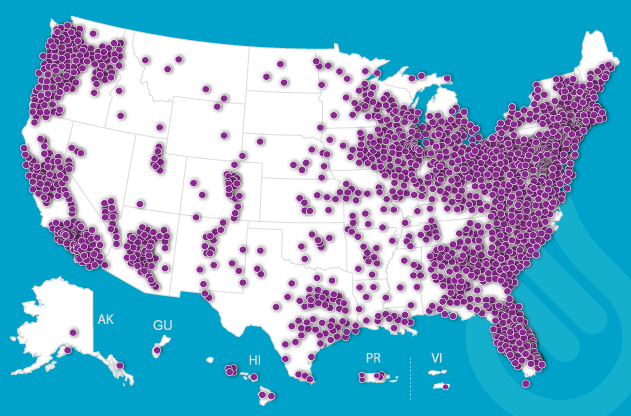 Services
Our Fieldprint services deliver identity solutions that are innovative, resourceful and convenient. Each of our product suites are highly-adaptable and designed to meet an array of client needs.
Fingerprinting Collection & Channeling


Fieldprint provides all aspects of the fingerprinting process – from collection to channeling and everything in between. We are one of the few companies authorized as a private FBI channeler, allowing us to send fingerprints and receive results directly from the FBI.

Remote I-9 Section 2 Completion


To handle remote hires in areas where an office or a company representative is not available, Fieldprint offers a USCIS compliant remote I-9 Section 2 completion service. Through our nationwide Fieldprint Remote Service Network, your remote hires can process their Form I-9 conveniently and efficiently. We can also remotely process other forms such as oaths, policies and notarized documents.

Remote Badge Photography & Production


Many employers require photo identification badges for employees and contractors to help ensure security. Through our Fieldprint Remote Service Network, we can quickly and easily capture a digital photo of the applicant and either forward it to you to produce an ID badge, or we can produce the ID badge for you.
What our clients are saying
We cannot express enough how much we have enjoyed working with BIG! It has really benefitted our processing and ease of doing business!
I enjoy collaborating with BIG, and know that if I have to reach out with a question/concern, a positive attitude with a willingness to find resolve is on the other side of an email or a phone call.
You have been the most professional and most helpful business partner that I have ever been associated with — always there to assist us and with rapid turnaround times.
I am confident whenever we add a product with your company that I will have a good experience.
We have received superior service and we know this is what you and your team strive for. We are grateful for the dedication, level of professionalism and effort shown.